The MakeWithTech YouTube channel provides easy access to over 100 completely free videos designed to help parents and grandparents, baby boomers, and technology novices of all ages learn the skills our children and grandchildren learn in "stem" classes and "maker labs".   The videos range from basic introductions to maker skills all the way through to advanced topics about 3d printing.
Here is a link to the MakeWithTech YouTube channel.  Just click on the picture of the channel to go to youtube.   Once you are on the YouTube site, click on the "Playlist" menu option at the top of the page to see all of the topics covered on the channel.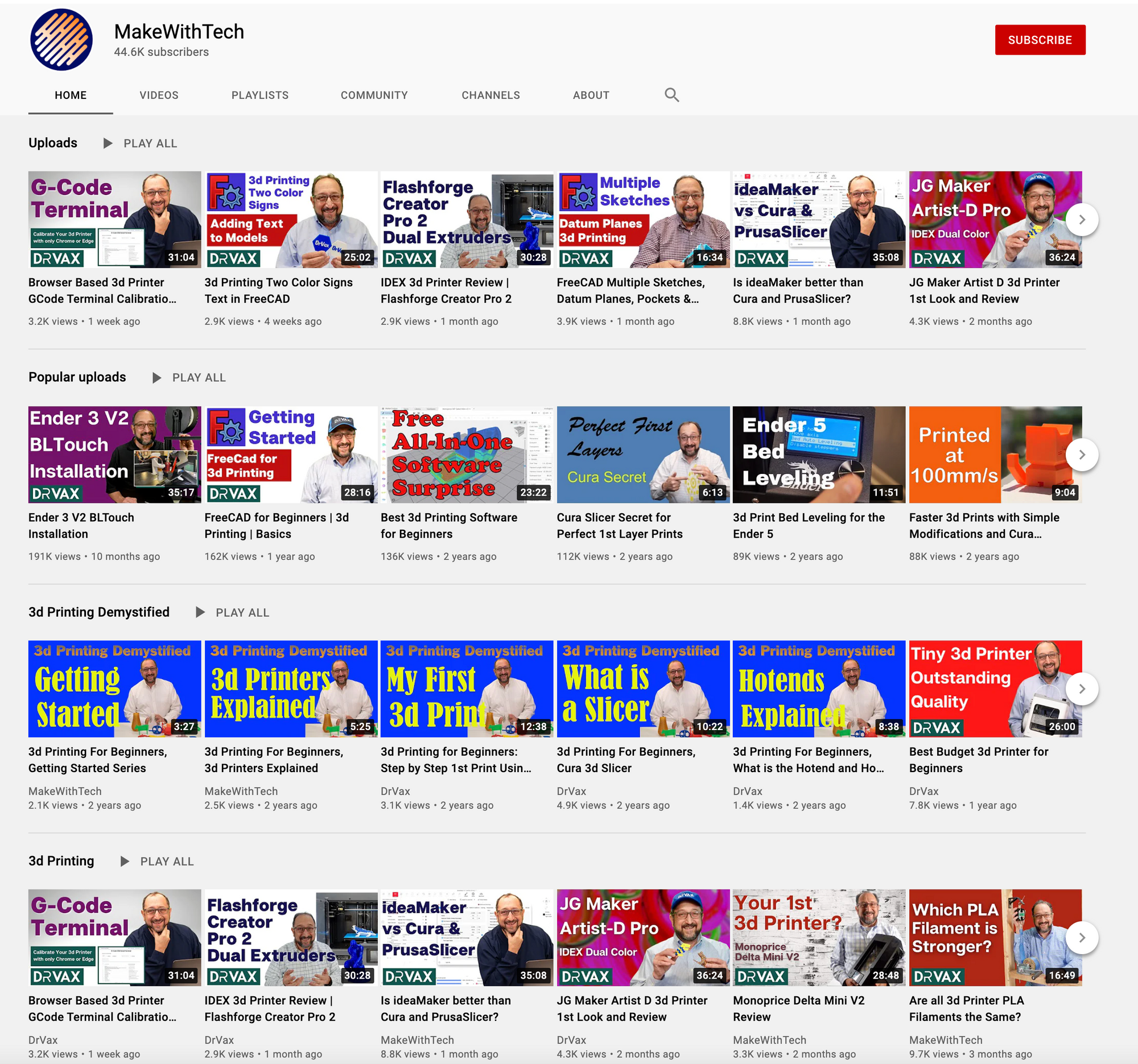 The following videos are YouTube playlists.   You can select any video from the playlist by clicking on the menu symbol "☰" on the top right of each video.  
This first playlist contains videos about why I make stuff:
Learn how to get started with 3d printing in the following playlist:
Learn about a very easy-to-use computer-aided design (CAD) program called Tinkercad.  While Tinkercad is most often used in elementary schools it is an excellent way to get started designing objects for 3d printing:
This playlist includes videos about woodworking:

The above playlists represent just some of the videos available on the channel.  Click on the channel picture at the top of the page to see all of the videos available on DrVax.