Over the years you have collected dozens of baseballs, lots of shot glasses, trinkets from all of your travels.  This tutorial takes you through the steps required to build a very simple and basic display case suitable for hanging on a wall.
Often if you have little exposure to woodworking you may believe it is hard, expensive and requires extensive skills.  While developing sophisticated woodworking skills may take years, basic woodworking projects are within reach of anyone with less than a hundred dollars of equipment and a small space.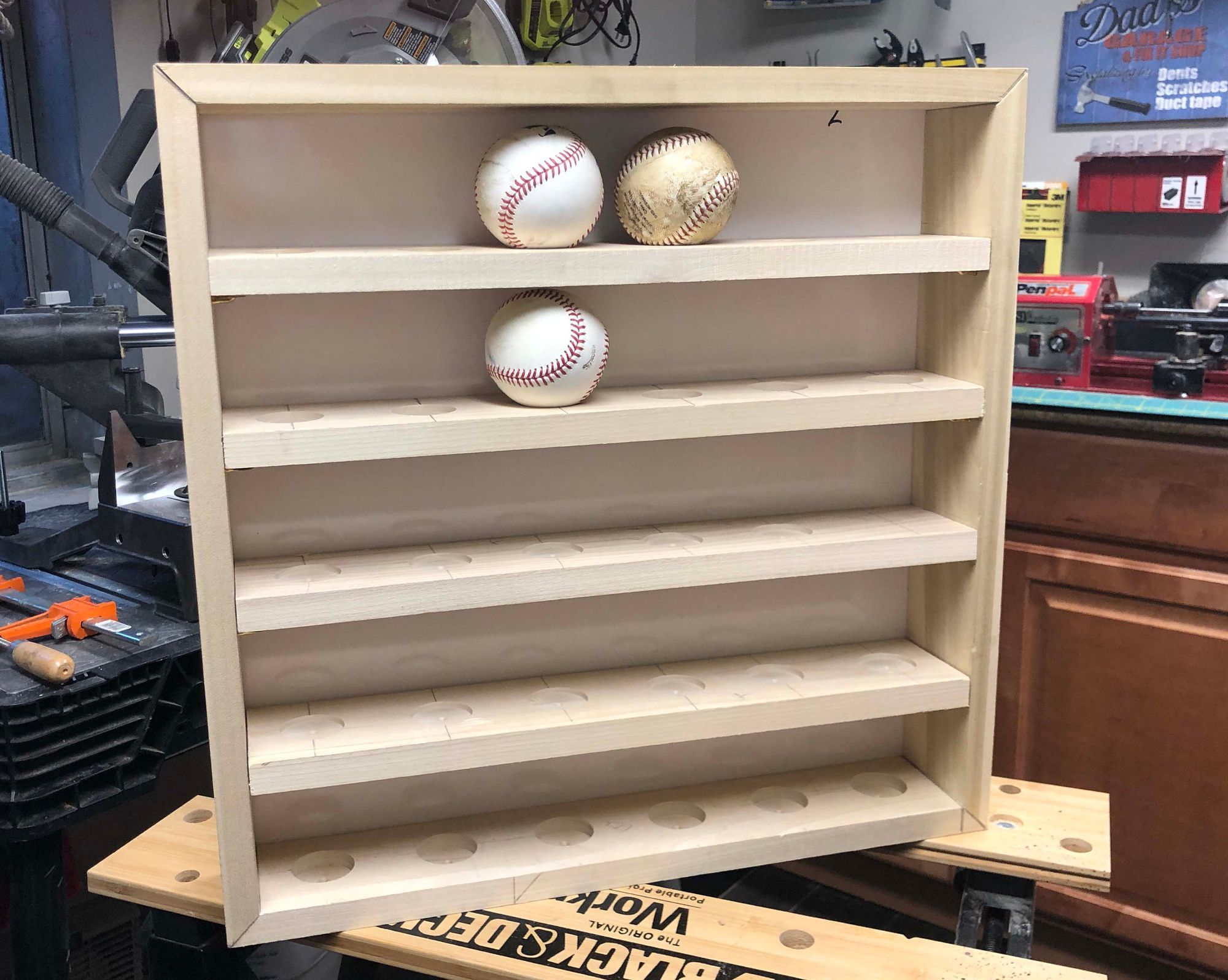 The above baseball cabinet can be easily constructed with almost any power saw, including an inexpensive jig saw, an inexpensive hand drill and just one special piece of equipment, a Forstner Bit you can purchase for under $15.  The Forstner Bit will allow you to drill the flat bottomed holes for the baseballs on each shelf.
What makes this project complex?  If you do not know what a Forstner Bit is, how to use it, or even that it exists you would not know how to get started with this project. While the corners in this example are "miter cut" they do not have to be.  In the following video I explain the options for constructing the frame, why I choose to use a Forstner Bit, and how to use it.
Still sounds hard?  I constructed this baseball cabinet with my 10 and 13 year old grandsons and they did most of the work.
Enjoy the following video which could be your first step on a path that includes woodworking for fun and to produce gifts for friends, family and sale at craft fairs an and online.
Enjoy.
P.S. In the above photo I am using a Miter Saw to cut the components of the frame. This is absolutely not a requirement.  Any power saw will work.